McCity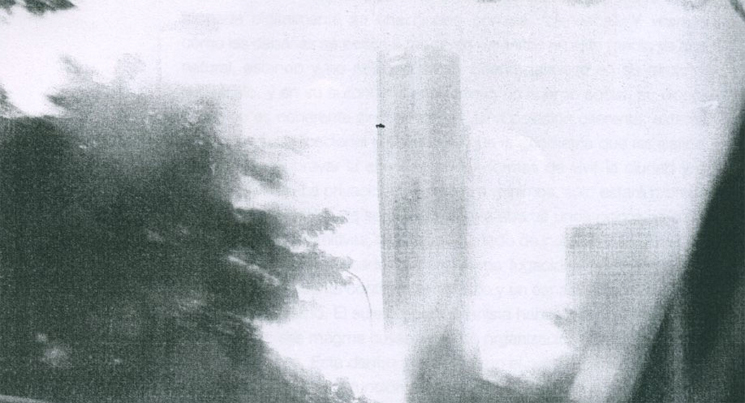 by Klaus
McCity. Of cities and architectural burgers.
Not the first time I tell this story, and I suspect that will not be the last, because every time I return to it is more topical, and I find it nuances and details that reinforce their clairvoyant ability to synthesize reality. And so, as a Pierre Menard anyone, I go back and rewrite it occasionally.
Everything happened at least worth a crowded conference held Borges ago more than a decade, and in a city, Olympic perennial candidate, presented his architectural acquisitions, for joy of the audience. The monumental event was less a discussion forum that a huge show where the who's who of international architecture (the term "starchitecture" was not yet in common use) were received as true rock stars, cheered by an enthusiastic audience. And so, Álvaro Siza, Jean Nouvel, Thom Mayne, David Chipperfield, Wiel Arets, a third of MVRDV, Dominique Perrault and foulard, and many others, were paraded before a capacity crowd made ??up mostly of students and young professionals who applauded, laughed your thanks, pictures were removed with them and asking for autographs. Sutil, all very subtle.
This atmosphere of celebration, idolatry and architectural hormone remained several days of the event: Conferences and eulogies followed one after another, and roundtable sessions became short of pats on the back; short because in reality, there came a time that the organizers had done their repertoire of praise, and they did not know what else to say. Guests either: they had gone there to make them the ball. So the afternoon of the last day, after three days of pomp of the same sign, no one was expected to have a lucky place unexpectedly and acid intervention. The last session was closed, like all others, with a panel discussion in which the speakers of the evening were complacently interrogated ("you entertained 'would surely be a more accurate description) by the moderator. It was in the midst of so much blarney massage and when a voice from the stands said into the microphone "My question is directed to Mr. Cobb ..." And a few seconds later, the smiles and yawns masks froze in disbelief.
Cobb, Henry Cobb, a founding member of Pei, Cobb, Freed & Partners illustrious representative, along with its partner, the most successful generation of Harvard GSD, as well as 'corporate modernism' , had submitted a skyscraper neither better nor worse than other ; design received by a public numb stolidity was not expecting more, and presented with the peace who is known seizure free. After all, who would be so mean to spoil the enjoyment of its architectural senescence as a venerable old good old Cobb? Who? As our friend the question, whose speech was lead through the microphone with a "... And Mr. Cobb, the best thing you can say is that your building is an architectural burger, the same could be here than in Hong Kong or New York. "People laughed nervous laughter between fun and espeluznadas while Henry Cobb, who was astonished, declined to answer, and the moderator decided to escape the situation and settle the matter giving changing the subject....Continue Reading
> via arquine.com