Rogers Stirk Harbour + Partners unveils plans for bourbon distillery complex in Kentucky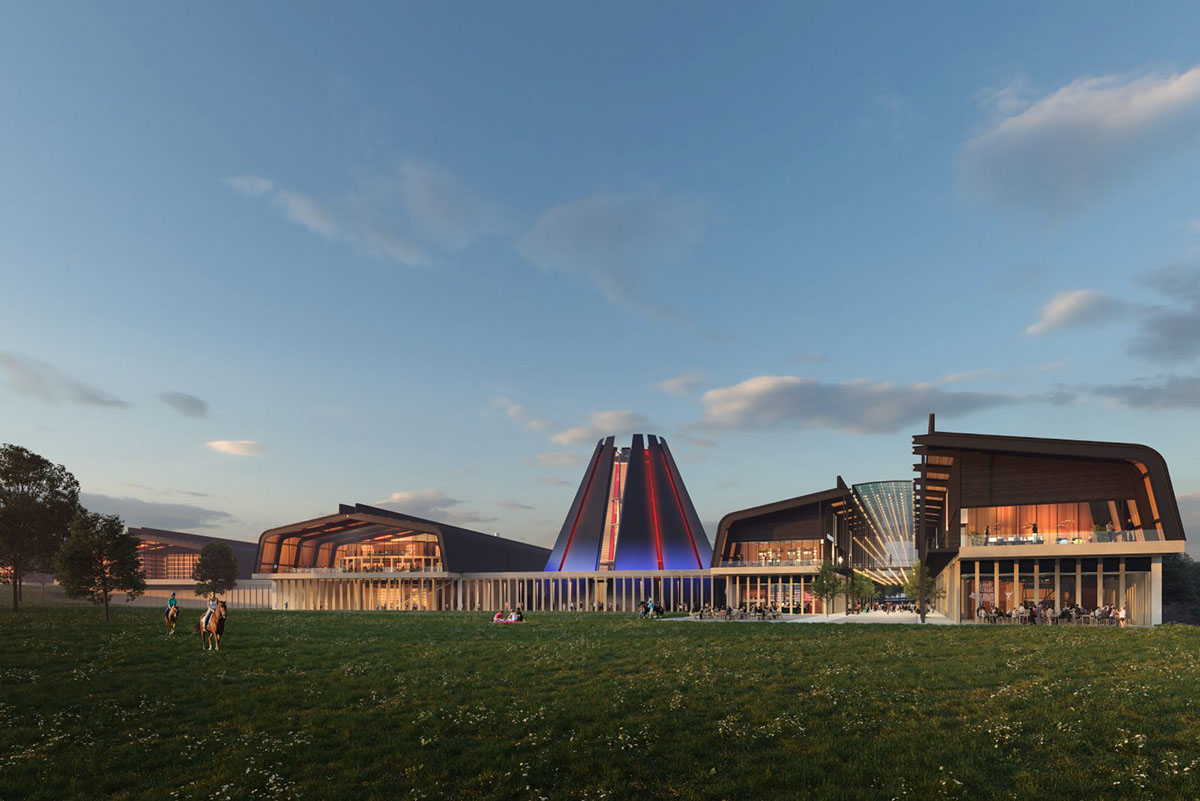 Rogers Stirk Harbour + Partners (RSHP) has unveiled plans for a new distillery for a bourbon brand in Kentucky, United States.
Called Horse Soldier Farms, the new complex, commissioned by an American drinks brand Horse Soldier Bourbon, will be built at a site on the south of the city of Somerset, overlooking Lake Cumberland.
Set to be located within 92-ha masterplan, the new building compound will comprise twelve fermentation vats, shops, community rooms, a chapel, event centre, equestrian centre, and a luxury lodge with restaurant. The complex will be an "all-inclusive village" that will host festivals, concerts and health and wellness opportunities.
According to the studio, the project will "reflect the historic 12 Horse Soldiers' story throughout its design including 12 fermentation vats in perfect formation around the column still created with metal from the Statue of Liberty."
The new complex will have "a recessed water feature and still house that pays homage to the Twin Towers in New York City" as well as "a water garden that includes a replica of the America's Response Monument [featuring a horse solider] located at Ground Zero".
In addition, RSHP's Horse Soldier Farms will extend the route of the Kentucky Bourbon Trail, which is a road trip-style experience founded in 1999 for bourbon lovers to visit the state's signature distilleries.
"It is an honour to be chosen to work with the Horse Soldier Bourbon creators and partners to assist them in realising their vision for Horse Soldier Farms," said Graham Stirk, Partner and Lead Architect on the project at RSHP.
"We've begun to thread the Horse Soldier story into the wider landscape narrative and the emerging distillery design. This essentially will contain important symbolic features fundamental to what will become the Horse Soldier Farms experience," Stirk added.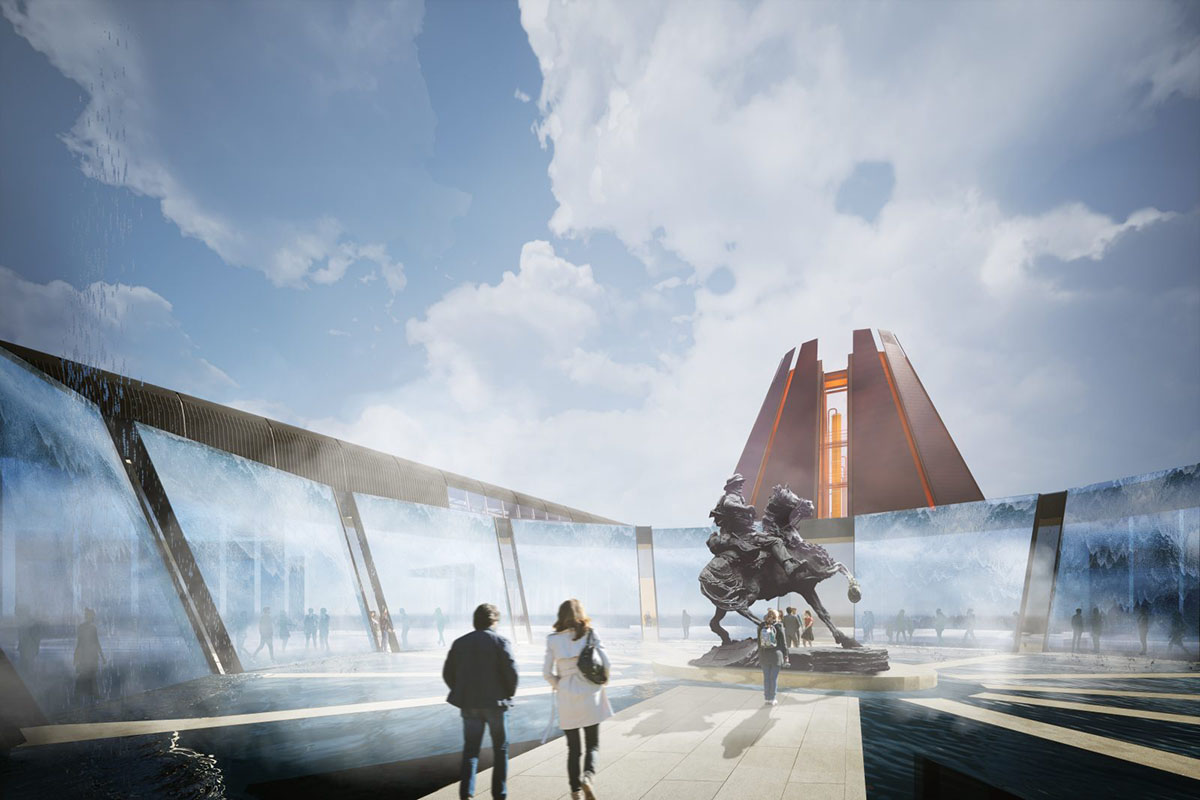 The studio aims to create "an environmentally conscious bourbon facility" so that the Horse Soldier, and the bourbon industry can dive into "a new era of climate-conscious spirit production."
Recently, RSHP in collaboration with China Northeast Architectural Design & Research Institute Co. Ltd, Shenzhen, (CNADRI) won a design competition for Terminal 4 Bao'an International Airport in Shenzhen, China. RSHP is also working on a new commercial tower in Shenzhen.
All images courtesy of RSHP.
> via RSHP